Mini Wholelife Expo's in your City
The Wholelife City "Hub" is like a mini "Wholelife Expo and Conferences" available 7 days a week, (3000-5000 sq ft green zone) with an integrated design. Franchisees can pick and choose from the different features to custom design their own store, with a minimum required foundation. Here are some of the suggested features:
 4-8 individual rooms offering a variety of practitioners (bodyworkers, therapists, acupuncturists, relationship specialists, life and financial coaches, nutritionists, etc.)

Meditation station

Organic café

Eco-salon (organic beauty products and services)

Rotating, curated Retail boutique full of Quality of Life products (on consignment) from Local Artisanal Producers

A large multi-purpose classroom (yoga, martial arts, tai chi, cooking, dance, meditation, children's after-school programs with lectures and entertainment in the evenings)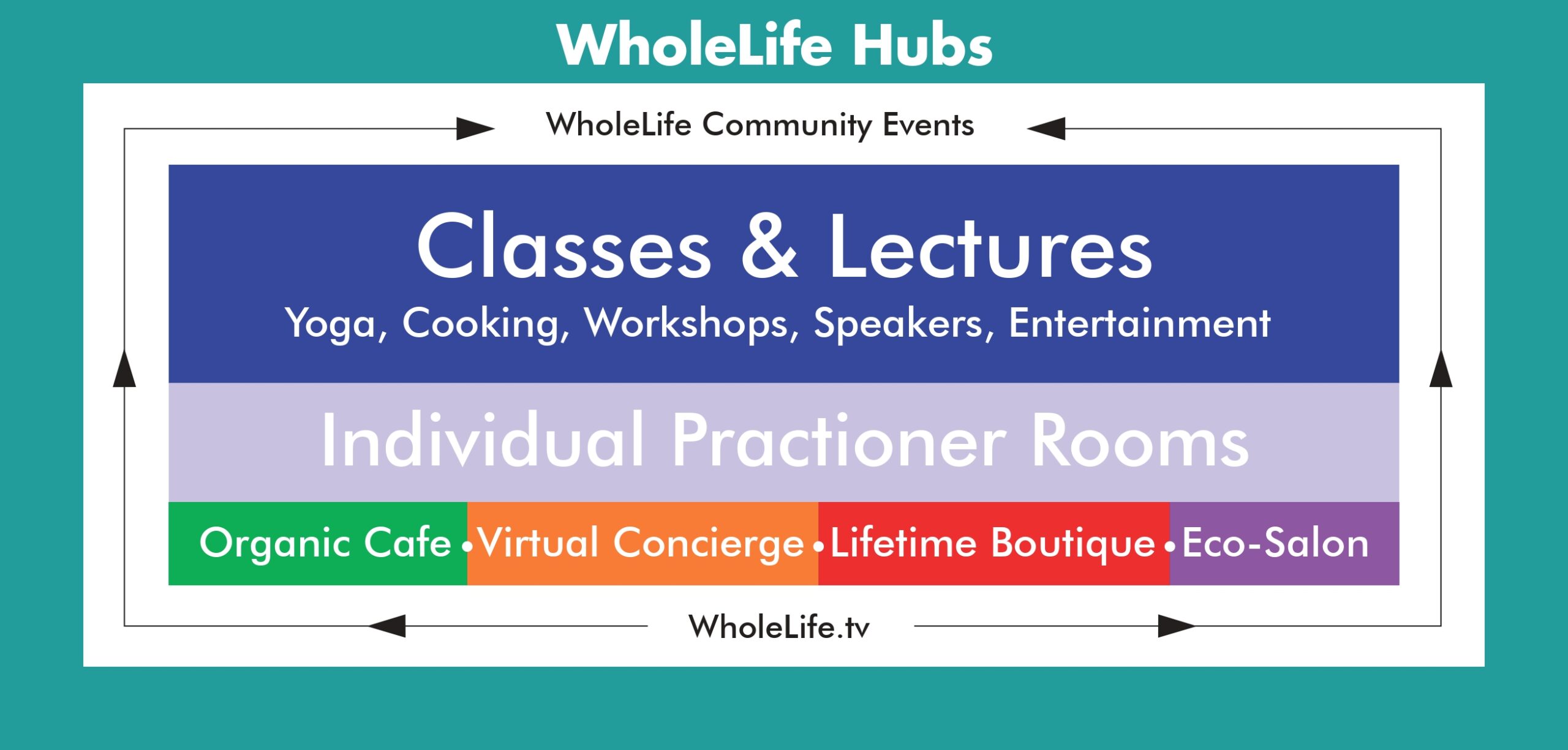 Business and Revenue Model:
Not unlike at the Wholelife Expos, we sublease the space to the practitioners and vendors, some of whom are short-term and others long-term. Wholelife charges its basic rent and maintenance to its B2B client and collects a commission on all sales (in exchange for the legal, marketing, community, facilities, etc.), including:
Allowing our B2B Client to do what they do best: 
Classes, Lectures, and Entertainment

Practitioner Service: Massage, Acupuncture, Color Analysis, etc. 

The Café: Everyday Menu Items

Eco-Salon: Various Everyday Services

The Boutique: The In-House Products (Short & Long Term Vendors)
Items could include eco-clothing, vitamins, supplements, books, music, facial products, etc. All goods are on consignment, reducing overhead.